By Team EarPeace
While music gives us the incredible ability to express our deepest emotions and connect with even complete strangers inside those emotions, being a musician is often a much different experience. There still remains a stigma against mental health support for artists in the entertainment industry--besides a trip to rehab or the hospital, they're expected to continue on as they were with minimal long-term addiction help. As in all art, there is the creation and then there is the business–and the dichotomy remains fraught and full of places where sensitive, vulnerable artists are taken advantage of, not given support, and weighed with heavy expectations and responsibilities. As Marcelo wrote in the Mac Miller & Juice WRLD piece earlier, we end up blaming individuals for "diseases" in order to escape taking responsibility for how our systems leave artists so vulnerable and exposed. 
Often, in culture, we talk about musicians who died to soon with this heightened sense of romance about their work and death–as if dying young is simply part of being a great, transformative artist. This cultural belief ends up compounding on itself–creating toxic beliefs and withdrawing even more support from young artists who are incredibly talented and also clearly struggling. We should never look at mental health struggles or cultural causes and think, however inadvertently, that they are somehow just par for the course in greatness. More punk than living fast, being great and dying young; is just simply living and continuing to the work of developing as an artist. So here are five musicians who died too young and deserved more from us. 
Janis Joplin (27)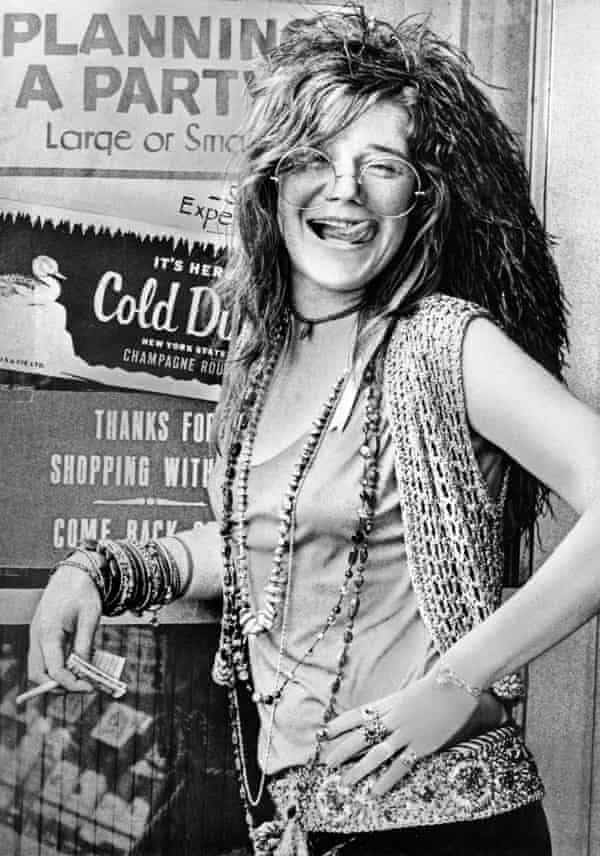 Joplin began a drug habit out of the challenges of being bullied and ostracized during her youth in Texas, but after developing an addiction to meth in San Francisco, she returned home, got clean, enrolled in college and even was engaged to be married. She still played music at that time, but not what we would expect from a soon to be superstar–mostly it seemed out of pure enjoyment, as she told her counselor she coldn't see how she could pursue a music career without relapsing. The counselor encouraged her that she could have a music career without relapsing and that if she didn't, she'd just end up like all the other Texas wives (who she already felt incredibly alienated from). Joplin was eventually cajoled into joining the band San Francisco-based band Big Brother and the Holding Company, only after telling her parents, and her band-mates promising there would be no drug use around her. Of course, soon after she arrived, she came back to their shared apartment one night to find invited guests all injecting drugs–including one just tying off. Joplin was triggered, let loose an outburst 'You don't understand! I can't see that! I just can't stand to see that!" she is reported to have said. It's not surprising that she quickly relapsed and continued her drug use until her untimely death in 1970. During her career, much of the early bullying she received continued on a larger scale, and she is recorded on interviews talking about how painful those experiences were. There were also rumors (at the time damning) about her bisexuality. Ultimately, Joplin might have made a better, sober musician if there had not been such a dichotomy in choices for women at that time. If there had been safety in society, as a bisexual woman in Texas who longed for a life with room for who she was, as a person, a woman and a musician, and even as an addict, we might have had her for longer. 
BIGGIE (24) & TUPAC (25)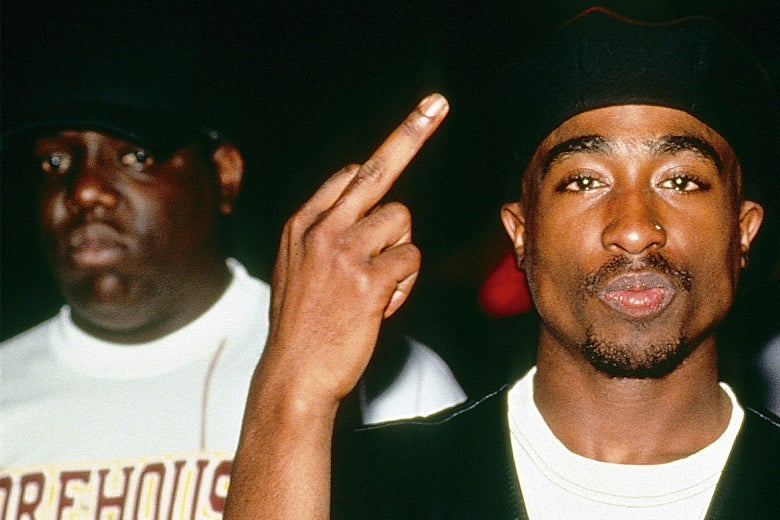 It's surprising to remember just how young both Christopher Wallace and Tupac Shakur were, especially when we best know them for their mature beyond their years music and lyricism today. Neither death was the result of mental health problems or drug overdoses or management, and in fact, both murders happened around a year apart, in similar circumstances (shot at a light) and remain unsolved to this day. Tons of people have made tons of money off their deaths and theories of their murders abound–from corrupt police to rival gangs to their own studios. What we do know however, is that without the stew of systemic racism, street culture as a product of limited opportunities and lack of support by society, hyper masculinity, and the difficulty of navigating the world as an outspoken Black man, both these artists might still be with us. They were young men who became icons, but in the becoming of icons, their youth and their humanity were and continue to be often lost.
EAZY-E (30) 
The Godfather of Gangsta' Rap and founding member of the group N.W.A grew up on the rough streets of LA before becoming a record breaking artist and continuing a career as a music label, eventually signing and launching Bone-Thugs-N'-Harmony. In 1995, the rapper was admitted to the hospital in LA, diagnosed with HIV/AIDS and died within two weeks of the diagnoses from complications related to the virus. While in the wake of his death, many (including his daughter) find it suspicious that he was diagnosed and dead so quickly, it's hard to remember that during that time of the late 80's and into the 90's there was an epidemic of AIDS deaths and little to no support, education or awareness beyond it's stigma. It was considered to be a "gay" disease, and not a lot of support or solutions for anyone who contracted the virus. It's likely Eazy-E experienced symptoms long before the pneumonia, but due to the stigma attached, failed to get tested. Even now, the stigma prevents many people from getting tested until the disease has progressed. 
Avicii (28)
The Swedish DJ, remixer, record producer, musician and songwriter, born Tim Berling was a prolific artist, writing songs for the world's most famous artists and putting out his own albums to critical and popular acclaim. In the wake of his success, he started House for Hunger, a charity dedicated to alleviating global hunger. Before dying from suicide in 2018, Avicci was hospitalized for complications related to excessive drinking in 2012 and retired from touring in 2016. He spoke openly about the pressure from his management to continue touring despite his health (tours are the most lucrative part of being a musician). And his manager at the time refused to label his problems as mental health problems, choosing instead to continue pressuring him to tour and parental policing his drinking. The misguided attempt to refuse to deal with the problem and only try to control another person's behavior proved to be a disastrous effort. Complicating the relationship is the fact that this manager, Arash "Ash" Pournouri, signed him at only 18–an age where while technically still an adult, Berling was vulnerable, inexperienced, and still developing the parts of his brain that would allow him to better regulate impulsive behaviors and emotional maturity.
As GQ reports, the dialogue between him and his manager went "We'd make suggestions and lay out the reasoning if he needed it," Pournouri explains, "but it was always up to him what he wanted and didn't want to do." As much as Bergling wanted a normal life, he wanted to keep everyone happy, including his team and his fans. He was also ambitious, stubborn and unaware of how much his body could take."
All normal for a young man, being told he can either make money to support everyone who believed in him or he can quit and be nobody. At the end of the day, if his needs had been met rather than his behaviors controlled, we might still have this artist with us. 
-----
Need concert earplugs? EARPEACE Music earplugs provide all day comfort and patented technology to protect your hearing and give you the best live music experience.